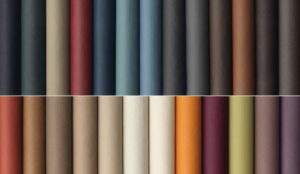 Are you thinking about purchasing a new piece of furniture and having a difficult time deciding what type of leather to get? Our team at Ambiente Modern Furniture is here to help. Brands we carry, like Stressless, offer various types of quality leathers. There are a few questions you should ask yourself when determining what type of leather is best for your space, including:
How often will this furniture be used?

Do you have children or pets that would be on the leather?

Will the furniture be placed in sunlight or near a heat source?

Do you have any personal factors that will damage the leather such as medicines, excessive perspiration, and the use of cosmetics?

How much time are you willing to spend maintaining this piece of furniture?

What style of leather are you typically attracted to? 

What do you want your leather to say about your space?
Once you have asked yourself these questions, it may be easier to determine what type of leather you would like for your new piece of furniture.
Continue reading for a brief description on the leather options available on many of the pieces in our gallery.
Pigmented Leather
This leather option is durable and practical, giving you the freedom to live life freely on your leather furniture. Pigmented leather is a reasonable price and is built to last. Natural markings are typically not seen on this leather, as they are sanded off in the manufacturing process. Pigmented leather comes with a layer of protective lacquer, simplifying cleaning and maintaining your leather. The Ekornes Batick is a pigmented leather, along with Ekornes Cori, which is a semi-pigmented leather option. See both options when you visit our gallery in Raleigh or Asheville.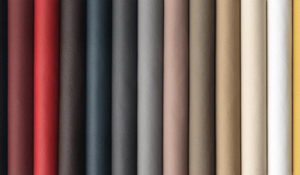 Semi-Aniline Leather
If you're looking for a middle-of-the-road leather, this is the option for you! Offering both durability and the naturally soft feel that many desire in leather, the Semi-Aniline option is a favorite. In this leather, some of the natural markings have been sanded off, but some are still visible. Any imperfections in this leather are covered with small amounts of pigment, giving it the finished look you desire. Semi-aniline leather comes with a thin coat of lacquer, protecting the leather and making it easier to clean. The Ekornes Paloma is a semi-aniline leather option, to provide an example.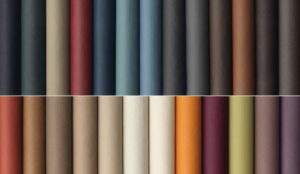 Aniline Leather
This leather is the most luxurious and delicate to the touch. Boasting extreme softness and natural markings visible to the naked eye, aniline leather is one of the most beautiful finishes in the leather manufacturing world. A light surface coating can be applied on this leather to protect it from harm, but regular maintenance is required to show the brilliance of this delicate leather. The Ekornes Noblesse is a combination of semi-aniline and aniline leather. See the beauty of this leather on many of the pieces in our gallery.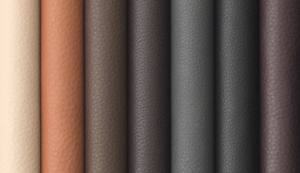 Find your perfect piece at Ambiente Modern Furniture
If you're ready to transform your space, stop by Ambiente Modern Furniture and see the incredible options we have in galleries. We have two showrooms filled with amazing pieces in Raleigh and Asheville, and we are confident  that they would make a statement in your home or business. We would love to help you find your perfect leather piece.
Questions about a product, shipping, locations or other? Let us know about it.