Color options for metal base available. Color options for ceramic top available. Made in Italy.
Dining Room Tables in North Carolina
If you are located in North Carolina and you are on the hunt for a new dining room table, we can help you here at Ambiente Modern Furniture.
We have two locations across NC and an online catalog where you can browse our inventory!
Dining Room Table in Raleigh, NC
If you are located in Raleigh, North Carolina and are looking for a furniture store that can offer the style of dining room table you want, check out the selection at Ambiente Furniture.
Our store in Raleigh is located just off of Hampton Woods Lane on the Western side of the beltline. Its only a 10-15 minute drive from the heart of downtown Raleigh. If you are interested in seeing our dining room table selection in Raleigh, please contact us today!
We also have a store located in Asheville, NC.
Dining Room Table in Asheville, NC
Our other storefront location is right in the middle of Asheville. Just head down Reed Street and you will find our shop in no time.
We have a generous selection of dining room tables here at our Asheville location. Come into our store and have a look yourself if you are located near the Asheville area.
Shopping for Dining Tables with Ambiente
Here at Ambiente Modern Furniture in North Carolina, we want to help you find the dining table that you will love for years to come. If you see a model that you really like on our website but we don't have the model at our warehouse, we can order the piece for you.
We have interior design experts available for you to ask questions about how you would like to layout your home. If you aren't sure how tall your dining room table should be or how big it should be, that is something that our interior designers can help out with.
We have a solution to all your needs here at Ambiente Modern Furniture. Come visit one of our storefront locations in Raleigh or Asheville today!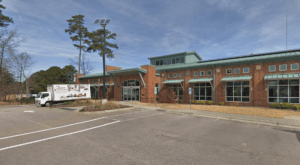 Ambiente Modern Furniture Raleigh Location
210 Hampton Woods Lane
Raleigh, NC 27607
Phone: (919) 572-2870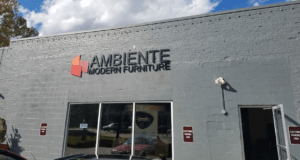 Ambiente Modern Furniture Asheville Location
9 Reed Street
Asheville, NC 28803
Phone: (828) 412-5505