Are you in the market for furniture that is made of the highest quality materials and leathers that have been handcrafted and selected from tanneries all of the world to showcase their exquisite nature? It's time for Stressless. Stressless is one of Europe's largest consumers of leather, and their attention to detail is unmatched. Stressless leather is manufactured by a team dedicated to quality as well as the environment. With five distinctive leathers available, Stressless offers furniture in every shape and style. Continue reading below for a spotlight of the different leathers available by Stressless.
Pioneer Leather at Stressless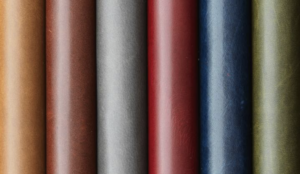 This full grain aniline pull-up leather is soft to the touch while still showing its natural feel and nature. Even the treatment of oils, waxes, and dyes cannot hide this leather's true design! Distinct markings and natural textures are common in Pioneer, and your guests will notice the luxurious choice of furniture in your home or business. Pioneer leather only gets sweeter with age, so the piece you choose for your space will be built to last. See our full inventory of Stressless pieces and view the Pioneer leather option. You will not be disappointed!
Batick Leather at Stressless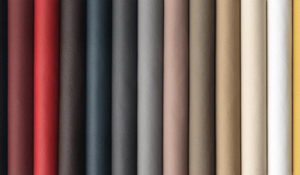 This smoothly finished leather is designed with sleekness in mind. Hiding most of its natural markings and showing the deep luster and grain, Batick leather is resistant to fading and will stand the test of time. Leather, in its natural state, is sensitive to light, so keeping this in mind when placing your piece in its proper place in your space is imperative. Each piece made with Batick leather is protected with a lacquer layer that makes cleaning easy. If price and quality matter to you, try the Batick leather option on your next piece from Stressless.
Cori Leather at Stressless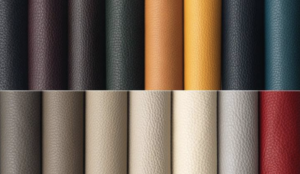 This tip-shinned pebbled leather offers body and depth to your furniture while also boasting practicality. Cori leather is pigment-improved and most of the natural markings have been removed, giving you the finished look you desire. Designed with utilization at the forefront, Cori leather is both beautiful and functional. Each piece is made with a protective lacquer layer, making cleaning as simple as ever. 
Paloma Leather at Stressless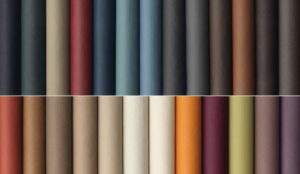 This slightly corrected leather is Stressless' most popular choice among consumers. With intricate attention to detail and the ability to capture the natural essence of the leather, the Paloma option offers various desirable benefits. The combination of dyes and pigments smooth the grain pattern, but the natural markings are still visible to the eye. Paloma offers the perfect combination of "lived-in" and luxurious! See the Paloma option online on your favorite Stressless pieces, and you'll understand why it's a top seller.
Noblesse Leather at Stressless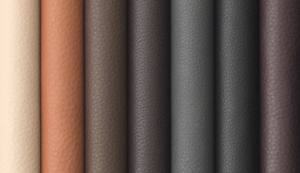 This luxurious, full grain, semi-aniline leather boasts immaculate softness and luster, embodying the essence of first class furniture leather. Designed with a thin topcoat for protection, Noblesse leather is the most delicate leather option offered at Stressless. If this luxury and immaculate style is your desire, remember to properly maintain this leather to keep its integrity and beauty visible.
Stressless at Ambiente Modern Furniture
We are proud to offer many Stressless designs to our clients at Ambiente Modern Furniture. If you are looking to add a quality piece of furniture to your home or business, consider Stressless. Our inventory is available online, or you can stop by one of our showrooms in Raleigh and Asheville. The quality of Stressless furniture speaks for itself, and we are confident that if you go with a Stressless piece, you won't want any other manufacturer again!
Questions about a product, shipping, locations or other? Let us know about it.