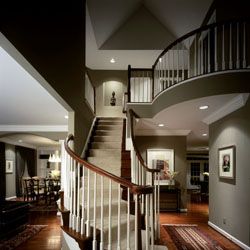 Whether updating a single room, renovating a restaurant, or designing and implementing all aspects of your ultimate home, Ambiente will respond to your desire for quality service and a distinctive living environment.
We are committed to creating individualized, sophisticated, and functional designs to meet any lifestyle or client base. Maintaining excitement and fun in our design efforts by creating spaces with personality and sophistication is a priority.
We work not to impose design, but to develop innovative design solutions that resolve your unique functional and aesthetic needs. A close working relationship with each customer means work done with efficiency, cost effectiveness and your best interest in mind. We will carefully plan and schedule services so that you are satisfied with the time it takes us to complete the project, as well as the cost. Services include furniture and finishes selection, art selection, schematics and space planning.
Let Ambiente create that luxurious and elegant personalized living space for you.