Do you want to invest in furniture that is eco friendly? Perhaps you want to invest in furniture that was manufactured in a sustainable manner (whose products have minimal negative impact on the environment). At Ambiente Modern Furniture we are proud to represent several manufacturers who prioritize sustainability in design. There are a few things you can keep in mind when shopping for one piece of furniture or furnishing an entire room or home and considering the planet.
Reputable Brands
A great way to be considerate of the environment when shopping is finding manufacturers who make sustainability a top priority. An example of a company who does a great job at being eco friendly is Ekornes. Ekornes is a Norwegian company who is responsible for the Stressless line of products which are good for comfort and for the Earth. They clearly list on their website the ways that they are being considerate of the world when making their products. Some of these actions include:
They reuse materials when they can to cut back on the need for additional resources. By recycling scraps to meet their needs, they aren't wasting additional resources.
They seek out green materials.
They use water-based paints to reduce the use of petroleum.
They practice close-loop steel degreasing to build metal bases on their chairs. This allows them to avoid harmful emissions into the atmosphere.
They only use leather from cattle that are bred for food production.
They promote The Five Freedoms recommendations on animal welfare put into place by the World Organization by Animal Heath as a guide for their leather supply chain.
Doing a little bit of research on brands can help you make an informed decision on who to invest with when shopping for furniture. If you are unsure about the materials used for a certain product, you can ask someone in customer service at a retail store or call the toll-free number on the manufacturer website and inquire.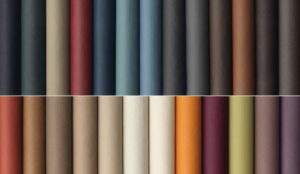 Durable Goods
Another way to be sure you're helping the environment is to purchase lasting products that will not have to be replaced very often. According to the Huffington Post, 17 billion pounds of office furniture is sent to the landfill each year (a 2016 statistic).
Even though more reliable and reputable products can be more expensive, they typically have a longer warranty period which can also extend their life. American Leather is another manufacturer who does a great job being eco friendly. Most of their products have a lifetime warranty on the frame of the product. All you have to do is reach out to your local retailer like us if you need to submit a claim or have a question about the warranty.
By purchasing a quality piece, you'll be investing in a piece that will last. Furniture that is extremely inexpensive typically will not hold up or does not have a warranty backing it. This means you'll replace it much sooner.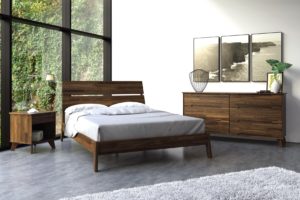 Recycle What You Have
When you're ready to replace an item or furnish a room in your home, consider donating or selling the pieces you are getting rid of. This way, your item can be used elsewhere and not tossed into the landfill. Many organizations, such as Habit for Humanity, will use your furniture to support a local family in need.
Selling your items on a buy-sell-trade site is another great way to insure someone else will use the item. You can then use the cash you make to invest in a new piece that was sustainably sourced.
By purchasing from reputable manufacturers who pride themselves on being kind to the environment and who also offer a long term warranty, you can feel good about the investment you'll be making. Whether you're shopping for one item or furnishing an entire room, office or home, you can feel confident that by shopping at Ambiente Modern Furniture you are doing business with a business who cares about the world around us. If you have any questions about recycled products or how items are sourced, any of the customer service staff members can help provide information so that you can make an informed decision when shopping.
Questions about a product, shipping, locations or other? Let us know about it.