Finding the perfect office chair can be a frustrating process. Finding an office chair is easy, but finding a chair with all the right features is difficult.
How to Find a Quality Office Chair
When searching for a quality office chair, you must first determine what you are looking for in your chair. Are you looking for a larger chair with deep cushions and a firm back that you can sit in for hours and mull through piles of paperwork? Or are you looking for a more streamlined chair that has a more basic design and would pull together your aesthetic? No matter what you are looking for, there are certain nonnegotiable that should be sought after when finding an office chair. Here are some features you should look for when shopping for a high quality office chair:
An adjustable backrest to support your natural alignment
An adjustable stool to fit your body needs
Adequate lumbar support to support your back and spine
Armrests to allow your shoulders to relax
Swiveling base to freely move around a desk
Once you have found a chair that fits this criteria, the next step would be to try it out and see how it feels to sit in it. Finding the right office chair will help you focus better on your task at hand and not worry about bodily injury that could come from improper posture or sitting in an unsupportive chair for too long.
Quality Office Chairs at Ambiente Modern Furniture
Our experienced and knowledgeable team has hand selected three office chairs that we believe meet all of the important criteria when purchasing an office chair.
Ekornes Stressless Skyline office chair
This retro inspired office chair is the perfect blend of modern and traditional styles. With an automated footrest built in, this chair will properly support your entire body and would be a great addition to a home office or desk in your workplace. The Skyline is available in various colors and fabrics to suit your style.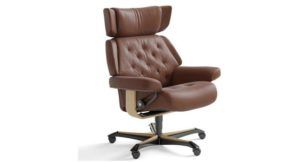 View the Ekornes Stressless Skyline
Lafer Josh Executive chair
This sleek chair meets both marks of functionality and comfort seamlessly. In the upright position, it is a comfortable and supportive desk chair, and with the footrest engaged, the Josh acts as a reclining chair. This chair is very versatile and stylish, and it is available in various leather colors.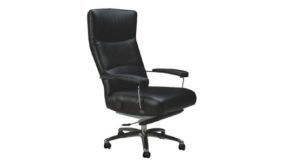 BDI TC-223 Task Chair
This ergonomically designed chair is made to adjust to your body's specific needs and support you fully. With an adjustable headrest, seat, and arms, you'll be able to withstand long hours of sitting and getting the job done. This chair comes in black with the choice of a leather or fabric headrest and seat and a breathable mesh back.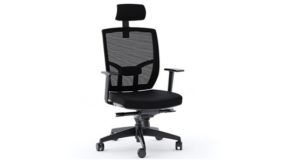 Modern Office Furniture in Raleigh & Asheville
At Ambiente Modern Furniture, we strive to provide our clients with quality pieces of furniture that are both functional and visually appealing. We realize that not every person has the same taste and style, so that is why we have partnered with over 200 Modern Furniture manufacturers in Italy, Germany, Norway, the United States, and Denmark. We have meticulously chosen these manufacturers with you in mind, and we truly hope that you are able to find the perfect piece you are searching for to incorporate our Modern style into your homes and businesses.
No matter your needs or style, we are confident that you will find the best office chair at Ambiente Modern Furniture. Designed with you in mind, our office chairs will take productivity to a whole new level. Come visit our location in Raleigh or Asheville and let us help you choose the perfect chair for your office. We also have an incredible selection of modern office furniture.