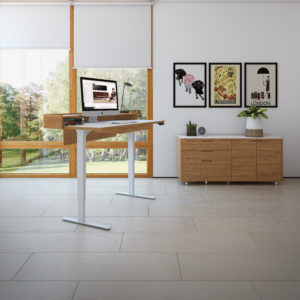 Are you in the process of redecorating a space in your home and looking for inspiration to really transform the entire feel of the room? Modern furniture could be the perfect answer for you. The lines are sometimes blurred between Modern and Contemporary furniture since both styles are popular today. We are here to clarify the difference and help you find furniture that truly fits the modern style.
What is Modern Style Furniture?
Modern furniture evolved before Contemporary, and it came into the realm of design starting in the 1920s. After the end of World War I, people wanted a change in the decorative and ornate styles that had been so popular beforehand, thus birthing modernism and modern design. Consumers were tired of the intricacies that were common prewar and looking to incorporate more simplistic and geometric designs into their homes. The use of raw materials became popular and work to actually make the furniture became less complicated. Manufacturers were able to focus on the overall design of the piece and spend less time on decorative aspects of it.
What is Contemporary Style Furniture?
Contemporary styled furniture, on the other hand, has never been attributed to a specific time period. It is a fluid term. Contemporary style was popular in the 1950s and it is also popular in today's homes and businesses. Contemporary design is about the current styles and trends that are deemed to last. Modern and Contemporary styles are often interwoven together, but they are technically two different styles.
What are the characteristics of modern furniture?
When you think of Modern furniture, there are not many defining characteristics that come to mind. Some that do come to mind may include aspects such as clean lines and natural elements. Here are some of the most important characteristics and features of modern style furniture:
Functional and space conscious: Modern furniture is typically designed to make the rooms and spaces seem larger. Raised furniture is very common and "bare bones" designs are not out of place. Modern furniture is also functional thanks to the fact that it is usually multifaceted. Our Ozzio Italia Markus coffee table is a good example of this.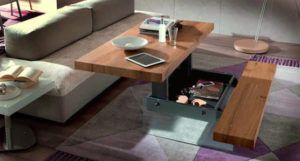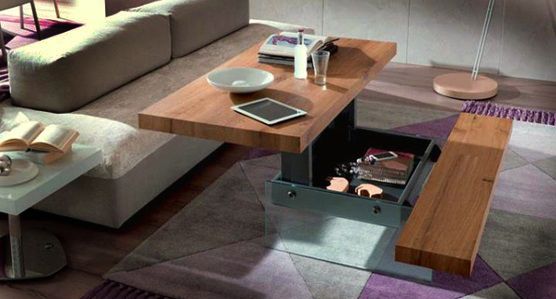 Incorporating raw materials: Metals, woods, and other elements of nature are often seen incorporated into wall art, bedroom suites, coffee tables, and many other pieces of furniture. Our Midj Italia Mark barstools are a good example of this.
Streamlined and visually appealing: Thin lines and simplistic style is one of the most evident characteristics of Modern furniture. No frills or ornate details, yet beautiful in form. Our Copeland Catalina office desk is a good example of this.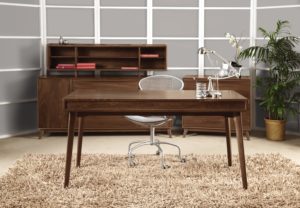 Modern Style Furniture at Ambiente Modern Furniture!
If you are ready to transform a space in your home or business, consider our modern furniture lines at Ambiente Modern Furniture. With over 200 manufacturers from Italy, Germany, Norway, the United States, and Denmark, we are confident that we have put together the most intellectual and unique modern furniture all in one place for your viewing pleasure. We carry timeless furniture that evokes the sentiment you may feel looking at church furniture or traditional pieces, as well as sleek modern designs that will suit every room in your home or business, so luxury and elegance have no bounds. Our customers are our top priority. From the second you walk in the door at Ambiente Modern Furniture, to the moment you set your new furniture in your home, we strive to provide unmatched customer service. Let us help redesign your home or business with our classy and luxurious furniture from Ambiente Modern Furniture!