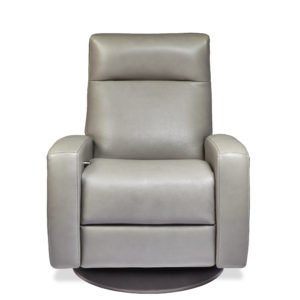 Are you thinking of preserving the space in your room while having a comfortable spot for relaxing? If yes, then wall hugger recliners are an ideal option for you that will indeed prove to be cozy support for you all day long.
So, if wall hugger recliners seem to be new to you and you don't know much about them, then you have landed on the right place as this article contains all the useful information related to wall hugger recliners. Continue reading this guide till the end to know everything about wall hugger recliners.
Wall Hugger Recliner – A Must Have For Every Home
A wall hugger recliner, often known as zero clearance recliner, is a reclining chair that can easily be placed within a few inches of a wall and can still recline. It sounds amazing, right? Well, the wall hugger recliner is amazing too. The wall hugger recliners come with a handful of benefits, with the top one being that they can optimize the space available flawlessly by allowing the homeowners to set the chairs in proximity to the walls.
The reclining function on a wall hugger recliner works by moving the seat cushion forward during the full recline motion. So, when a person moves the seat forward, the back reclines, and the footrest extends out in the front of the seating to offer a comfortable position.
Most common recliners involve standard and basic mechanisms where the seatback reclines without even moving the seat cushion. In this way, the back typically requires at least 15-20 inches of free space, and hence the furniture cannot be placed in proximity to any other object behind it. But if you are looking for zero clearances theater seating that does not require you to move the nearby objects, then wall hugger recliners are the best option for you!!
How Wall Hugger Recliner Saves You Space?
Wall hugger recliners move away and forward from everything that is behind them. While doing so, they leave a small gap of near about 5 inches compared to the space required for a standard recliner, which is 12 inches. In a wall hugger recliner, the reclining mechanism lowers your back down and pushes the seat forward, along with moving the footrest outward.
With the seat of the wall hugger recliner moving forward, it saves you ample space and doesn't bump whatever is placed behind it, thus offering you peaceful moments.
How to Choose an Ideal Wall Hugger Recliner?
Are you interested in buying a wall hugger recliner but confused regarding what all things to look for when buying? If yes, then we're here to assist you out. Below we've compiled a list of factors that must be considered while choosing a perfect wall hugger recliner for your home.
Construction
The first thing to look for while buying a wall hugger recliner is perfect construction. Different suppliers use different materials while constructing wall hugger recliners and sofas. So, it would be perfect if you always chose the supplier that focuses much on high standards when it comes to a robust framework, durable fabric, and smooth reclining mechanism.
Color and Upholstery
It is always fun to buy wall hugger recliners from the suppliers who provide customized services. So, if you are buying your wall hugger recliner from a company that tailor-makes the sofas, then you can easily decide between the upholstery colors and finishes. Also, note that the wall hugger recliner must perfectly fit in within your room and enhance the vibes of extra furnishings placed all around. Leather upholstery is smart and hard-wearing, chenille is soft and durable. There are many more options, so choose wisely depending upon your needs.
Size and Placement
The placement and size of a wall hugger recliner matter a lot, especially when you have only limited space available. Always remember to take careful measurements or ask a professional to measure up for you accurately. While measuring, always makes sure to leave enough space in front of your wall hugger recliner for its footrest to expand without bumping into other furniture around.
In order to select a comfortable fit, i.e., the one that takes up your individual weight, size, and health requirements into account, you must opt for a wall hugger recliner that is made-to-measure. Seat height, back styles, depth, and width can all be modified and altered to offer a perfect fit.
Anti-Crush
Anti-crush is a vital feature to consider when it comes to buying a perfect wall hugger recliner for your house. You can protect your pets and young children with the anti-crush feature of wall hugger recliners. This acts as a barrier that stops dogs, cats, and small children from getting under the sofa. Conversely, the pre-fitted sensors can detect the presence of something under the chair and trigger a halt mechanism that would stop the chair from lowering.
Additional Features
A wall hugger recliner with added extras is always a great choice. Some wall hugger recliner models come with built-in massage systems that help people relieve pressure on painful areas of the body. The footrests and the memory foam seats can easily mold to your particular body type and shape. And, if you are taller, then you can even enjoy the extended footrests for additional support.
These were just a few of the top considerations that you must keep in your mind while buying a wall hugger recliner for your home. So, don't miss out on any of these factors in order to have a perfect wall hugger recliner placed in your room.
Remember, a perfect and made-to-measure wall hugger recliner will surely enhance the quality of your life without allowing you to comprise the style of your living room.
Ambiente Modern Furniture
Whether you want a sofa for mobility or health reasons or a reclining chair, wall hugger recliners are a perfect fit for your choice. These impressive sofas will allow you to sit comfortably by putting your feet up, and you can simply relax all day long. So, if you are short on room and looking for something to sit comfortably on and recline, then Wall hugger recliners are specially designed for you.
If you have any questions about ergonomic furniture like this, don't hesitate to contact Ambiente Modern Furniture via the contact form below with any questions that you may have!
Questions about a product, shipping, locations or other? Let us know about it.