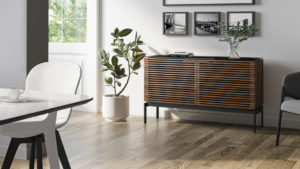 If you are in the market for furniture that will match your contemporary aesthetic and stand the test of time, look no further than Ambiente Modern Furniture. When it comes to modern furniture stores in Asheville, the selection at Ambiente can't be beat. Our modern and functional lines of furniture are handcrafted and designed with the consumer in mind. In addition to featuring innovative yet classic designs, the furniture brands available here at Ambiente are also environmentally friendly. 
The pieces of furniture found in our modern furniture gallery in Asheville are designed by brands who are committed to minimizing their impact on the environment. Sustainability is one of the cornerstones of each and every brand we carry. Preserving the environment is important to us which is why we choose to work with environmentally friendly modern furniture brands. Come browse our contemporary furniture selection in Asheville today and find a piece of furniture that will have a positive impact on the environment and your home. 
Environmentally friendly furniture in Asheville, NC
At Ambiente Modern Furniture, we offer countless pieces that will satisfy both your craving for elegant design as well as your craving for functionality. Whether it be through our BDI Align media centers and storage systems or through our Copeland bedroom suites, the innovative aspects of our selection set us apart. We are confident that there is nothing on the market that compares. We offer furniture of Danish, Mid-Century Modern, and Italian design, and we are proud of the brands we have partnered with to maintain our reputation of sustainability and elegance.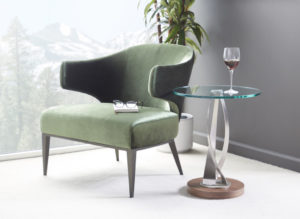 Environmentally friendly modern furniture store
Whether you are furnishing a home, business, or restaurant, Ambiente Modern Furniture has a great selection of beautiful pieces that will seamlessly match your modern aesthetic. Coffee tables and dining sets are available in various durable metals, providing sleek lines and modern touches to your living room or dining room. Furniture that utilizes leather is a popular option if you are seeking a more Mid-Century modern style. Here at Ambiente, you will find pieces available in a variety of different color options that use environmentally friendly paints, stains, and dyes. If you are looking for a source of sustainable modern furniture for your home or office, come visit Ambiente Modern Furniture in Asheville.
Shop our selection of sustainable furniture at Ambiente Modern Furniture in Asheville
Whether you are completely redesigning your home or just looking for a single piece of furniture to refresh your living room, you will find what you are looking for at Ambiente Modern Furniture in Asheville. When you browse the gallery of contemporary furniture here at Ambiente, you will enjoy an incredible selection of pieces from some of the most environmentally friendly furniture brands in the world. If you are interested in sustainable furniture for your home in Asheville, NC, be sure to browse our inventory online or come visit our furniture gallery in Biltmore Village. One of our design consultants will be more than happy to help you find the perfect piece of furniture for your space.
Questions about a product, shipping, locations or other? Let us know about it.