When you buy or renovate your house, the most important thing you think about is furniture. If you choose a piece of furniture that doesn't go with your house, it might look out of place from the rest of your decor. That's why carefully selecting the perfect furniture for each corner of the house is very important. 
The main element of every house is its living room as most people choose to spend time there; also, your guests usually end up sitting there, so your living room must look amazing. Have you ever thought about what furniture you can add to your living room? Does your living room need a coffee table? Don't worry; the following article will explain why you should or should not have a coffee table in your living room. So let's dive in!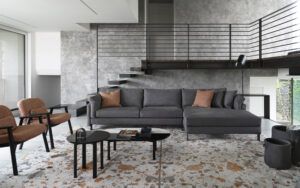 What Is The Point Of Having A Coffee Table?
Setting a coffee table in your living room might give your house interior some extra versatility and attractiveness. Many points prove that having a coffee table in the living room can be pretty helpful.
To Hold Different Items
Coffee tables can be used for many purposes as you want them to be. It's generally the gathering place for different objects, such as:
TV and DVD remote controls
Magazines
Flower vases
Glasses
Photo frames
Candles
It can also be used when having dinners or fun gatherings to keep trays or drinks or just to have coffee.  However, its uses have grown over the time. Today you might find a coffee table as an extra spot for guests to sit or rest their feet on.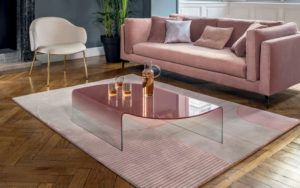 The Main Element For Your Decor
If it's true that the coffee table has a use for so many items in your home, it's also true that it's an essential part of your decor. Keep in mind that it should go well with all the parts of your decor – the couch and the coffee table are the key elements of the living room.  Ambiente Modern Furniture has a wide selection of coffee tables to choose from.
Can A Living Room Not Have A Coffee Table?
For most people, a coffee table provides a main functional reason. It's where you can keep your coffee or food,  keep a collection of your art books, or rest your feet after a hectic day. However, the one thing that nobody really thinks about is how much space this piece of furniture can consume.
A coffee table manages as the main point of a living room but not having a coffee table, in some cases, offers the eye to notice from the colors of your walls to your printed carpet to the sun-setting windows.  Without the distraction of the coffee table, you are drawn to focus on the other decor in the room.
What Are Some Alternatives To A Coffee Table To Have In Living Room?
Just because they're a key element of furniture in your living room does not imply you have to go for something typical or expected. There are some coffee table alternatives out there that will go with your interior design style and your choices and lifestyle. So, if you have any interest in searching some alternatives to coffee tables, keep reading! In a way, you can get quite creative with coffee table ideas.
1)
 

A Bench

Not much interest in using a large table as your center attraction? One of the best coffee table alternative ideas is to use a bench. Utilizing an attention-grabbing wooden bench as a coffee table can add space, extra seating, and even an extra storage area to keep your important things. 
2) A Cluster of Side Tables
A coffee table doesn't necessarily have to be one big size table. Taking use of a cluster of side tables as a coffee table alternative is one of the best ways to fulfill coffee table voids. This offers you to simply move them when you are attending in order to give your guests a simple place to set their drinks.
3) A Storage Ottoman
Need some extra space? A storage ottoman is your ultimate solution; it not only works as a coffee table alternative but also as an extra seat and hidden storage. Just open up its lid in a way to adjust things inside. It's perfect for keeping blankets, books, magazines, or other things you want to stay near but out of sight.
4) Use A Cocktail Height Table
You often don't remember about cocktail tables, but they are the best cure for living rooms where you may not need a coffee table. Round Table is one of the best pieces to use in living rooms. It would be best next to a big armchair, but it will go well kept in front of a sofa too.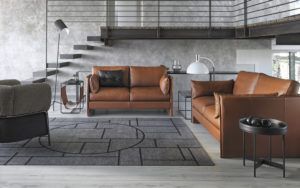 How To Layout Your Furniture Without A Coffee Table
Do you need a coffee table? According to some interior designers, NO! You don't need a coffee table in your living room. There are some pros and cons of keeping a coffee table in your living room. A coffee table makes your room look complete and attractive, whereas it will consume a lot of space and might make your living room small and congested.  There are also pros and cons to having an ottoman rather than a coffee table in your living room. Following are some ways to use furniture layout without a coffee table in your living area. Let's see!
Make A Mark
Just because you decided not to use your coffee table doesn't mean you should leave the center of the room empty and unattractive. Lighten up things with a designed rug.
Wall Connections
Rather than depending upon a coffee table to decide your room's layout, set your furniture up against the wall. This idea grabs the attention of the seating area.
Buy a Coffee Table in North Carolina
Buying furniture is a big thing, so keep your mind and eyes open while deciding which furniture to use. A coffee table has its own pros and cons. For some keeping a coffee table in a living room is essential, while for some, it's not. A coffee table indeed makes your living area look attractive, but it also consumes a lot of space.
Ambiente Modern Furniture is here to help you decide whether or not a coffee table is the right fit for your living room space – If you are located near Raleigh or Asheville, North Carolina, come visit one of our storefront locations to see our coffee tables. Fill out the form below or by coming into one of our two North Carolina locations to discuss the best options for you.  If you decide that you do not wish to put a coffee table in your living space, we will be able to assist you in choosing an alternative – we also have a beautiful selection of other living room furniture available as well.
Questions about a product, shipping, locations or other? Let us know about it.