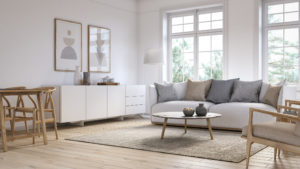 Are you in the market for new modern furniture at an affordable price? If so, you need to explore the collection at Ambiente Modern Furniture during the annual Christmas furniture sale. Our Christmas Furniture Sales Event is a customer favorite. You do not want to miss out on these show stopping prices. You will find incredible deals on some of the most sought after modern furniture brands in the world during our Christmas furniture sales event. Treat yourself this Christmas and bring home a new piece of furniture that will transform your home and provide a timeless modern aesthetic for decades to come. 
Ambiente Modern Furniture specializes in providing beautiful modern furniture from the top brands around the world. Whether you are looking for a new modern dining room table or a new contemporary bedroom set, the Ambiente Modern Furniture gallery in Asheville will provide you with a great selection of elegant pieces to browse. Be sure to stop by Ambiente during the Christmas furniture sales event in Asheville to find a great price on a piece of modern furniture that will match your modern aesthetic. 
Modern living room furniture Christmas sales in Asheville
At the Ambiente Modern Furniture gallery in Biltmore Forest customers will enjoy a divers selection of sofas, sectionals, sleepers, and other pieces of modern furniture. Our top of the line furnishings will make a great impression with guests and family members for years to come. We offer many differing style pieces that you may pair together to customize your space, or you can buy multiple styles of one set to give your room a complete and unique style. Our American Leather Adriana set, for example, is available in a sofa, apartment sofa, loveseat, and chair. Available in many fabric and leather options as well, you can ultimately design your living room exactly as you'd like it. Ambiente's selection of coffee tables offer unique modern designs that can accent your existing living room furniture and really set the stage for an intimate gathering. View our inventory online to browse our living room furniture options and fall in love today.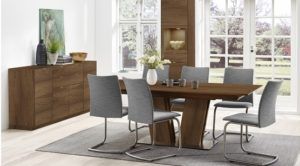 Modern dining room furniture Christmas sales in Asheville
When you are designing a space, you have to think about every detail. Each detail adds more and more dimension to the room and starts to create an aesthetic. Your choice of furniture will have a huge influence on the aesthetic of your space. At Ambiente, we believe that our furniture can breathe life into a space and give it that thing it's been missing. Our dining room sets are no exception. Made with luxurious wood, metal, and glass, the brands that we select have taken time to design dining sets that serve as the centerpiece of your dining space. With sleek modern lines and innovative styles, we are confident that we have the perfect dining room set for your home.
Find a great deal on new furniture during the Christmas furniture sale at Ambiente! 
We hope that you take advantage of our incredible deals during the Christmas furniture sale in Asheville. Our team has worked hard all year long to bring you a selection of high quality modern furniture. Browse our furniture gallery online or visit our showroom located off Reed Street in Biltmore Village. Our team at Ambiente Modern Furniture is more than willing to help you select a piece of modern furniture that will compliment your modern or contemporary interior. If you have any questions about the Christmas furniture sale here at Ambiente Modern Furniture in Asheville give us a call or fill out the online contact form below. 
Questions about a product, shipping, locations or other? Let us know about it.